Our Story
An apprenticeship with ROSIES prepares for employment in the workforce through an array of job opportunities.

ROSIES has made our home in the Culver City Arts District, just a few blocks away from the the Culver City Metro Station.
ROSIES works on disability and employment and trains all of its employees to become a part of our Crew. We employ a select group of the people with disAbilities who are truly passionate about empowering themselves and others in a community working space that highlights individual strengths, as well as provides a platform for learning, growing and working together as a team. Each of the adults with autism member of our Crew applied for a position, and went through an interview process to explain why he or she is inspired to be a part of the ROSIES community and what kind of jobs he or she wanted to explore. The first Crew consisted of eleven young adults, who attended classes for six months. These classes explored collaborative working skills, respect for colleagues and peers as well as empowering individuals through self confidence and independence. In addition to job skills, ROSIES explores disability and employment, social-life skills that are beneficial not only in the workplace but in day to day activities. At the end of the six month term, there was a graduation to honor each person and his or her willingness to be a part of a larger cause of changing perspectives and awareness.
An apprenticeship with ROSIES prepares for employment in the workforce through an array of job opportunities.
Apprentices train at the ROSIES office, learning a variety of skills in behind the scenes work such as office administration, social media management, disability advocacy, disability and employment and, storytelling. During the apprenticeship phase, each apprentice also has the opportunity to learn how to work on one of our 4Purpose Ventures. After three months of apprenticeship, everyone has the opportunity to apply for a job, working to help educate and engage others in the community through our ventures. This education model is similar to what they had been taught through the Crew training. The professional experience teaches work ethics, such as the importance of being punctual, and the value of collaboration.
For one of our first ventures, ROSIES repurposed a short school bus into a modern day food truck which fits into our model of creating business in creative new ways. The bus was purchased from a certified school district vendor, and with the help of a mechanic team, we were able to remove the seats to make room for our mobile food venture. ROSIES employees worked with a graphic artist to draft the design of the bus exterior. Every Crew member took a ServSafe online course to receive their food-handler permit. ROSIES staff trained each certified employee to manage all aspects of the mobile food ventures for while providing excellent customer service.
Message from our Founder
"Growing up, my mind was always a million places at once. I had trouble concentrating in school. I wasn't the best student."
Growing up, my mind was always a million places at once. I had trouble concentrating in school. I wasn't the best student. Unable to concentrate due to ADD, I often felt uncomfortable in settings where attention to detail was a priority, like there was something wrong with me. Determination was never an issue, but I was always nervous my challenges would prevent me from being able to succeed.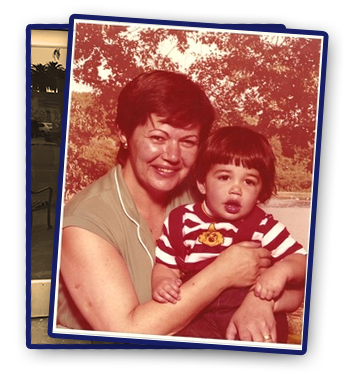 It was my Bubba Rose who helped me realize there was nothing wrong with me.
Then I met Jeffrey Sobrato, a philanthropist and the founding board chair of ROSIES who has made the initial impact investments we have needed to make ROSIES a reality.
ROSIES, *which stands for *removing obstacles, supporting innovation, empowerment and sustainability, disability and employment was founded with a simple mission: to create and provide employment opportunities & jobs for people with disabilities that empower people with diverse abilities. We are making it happen by creating jobs for adults with autism, like the ones eliminating the derogatory symbol of the "short bus" with our very own food truck, on a repurposed ADA accessible school bus. ROSIES will continue to develop multiple ventures and industry partners to create further employment opportunities & jobs for people with autism.
We believe that everyone needs a first job with a reasonable learning curve, and we believe sustainable employment can start with us and grow within our network.
We are committed to launching ventures that can employ, empower, and engage many young adults with diverse abilities & adults with autism, rather than only a specific few. The strategy behind each employment venture led by ROSIES is to have a strong industry partner, which lends their popular, locally sourced product, at cost, to be sold by our employees through a unique ROSIES retail experience. With our food truck venture, we already have exciting opportunities to partner with local artisanal products and deliver them to out of market neighborhoods, building their brand and creating new jobs for adults with autism and an underrepresented population. We also have plans to create products and software of our own.
What I learned from my Bubba Rose about perseverance, empathy, and belief in everyone's potential is at the core of what ROSIES is about. We are committed to empowering every one of our employees to harness their unique skills, passions, and personalities to thrive in personally meaningful employment. The ROSIES story is only just beginning and we all look forward to sharing the journey.
– Lee Chernotsky, Founder and CEO